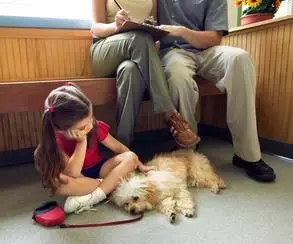 If you think your pet is sick or injured and you're not sure what to do, call Crossroads at 305-279-2000.
During daytime hours of operation Monday through Saturday, you will be seen by a member of our emergency staff. If circumstances permit, please call ahead so we may prepare for your arrival.
Emergency situations include:
Bite wounds, hit-by-car, excessive bleeding, eye injuries, inability to walk, sudden collapse, trouble breathing, seizures, vomiting blood or passing blood in the stool or urine, allergic reactions manifested by swelling, sudden, severe rashes or itching, inability to urinate, and the ingestion of substances as chocolate, onions, antifreeze, rat poison, bones, pennies, and excessive amounts of garbage, to name a few.
After Office Hours
After normal working hours, we will direct you to an emergency facility in the area.
Or you may contact the Southeast Veterinary Referral Center.
SVRC MIAMI
(at The Pet Emergency Room)
6394 South Dixie Highway
Miami, FL 33143
Phone (305) 666-4142
For more information you may visit their website at www.svrcflorida.com