Wellness Care
The doctors at Crossroads highly believe in preventive medicine and take pride in tailoring protocols for all stages of your pet's life.
During your pet's wellness exams our doctors will check their body weight and over-all condition, carefully inspecting the coat, skin, eyes, ears, face,nose, mouth and teeth.
We will also recommend a CBC (complete blood count), blood chemistry, urinalysis and parasite checks and will offer nutritional advice.
---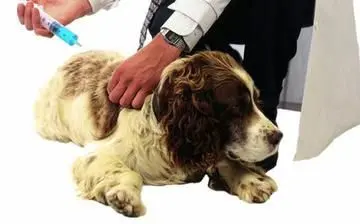 Vaccinations
In Miami-Dade County dogs, cats and ferrets are required to be vaccinated against rabies.
We recommend the following additional annual vaccinations for dogs.
We recommend the following additional annual vaccinations for cats:
Distemper
Calcivirus
Herpes virus type I